Human Resources
---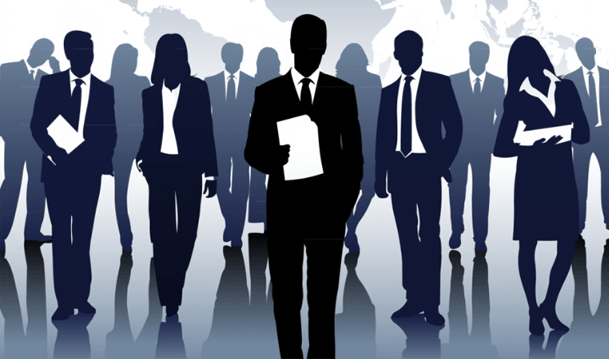 HR - Policy
Our company culture that values belonging, mutual trust and human value is human resources
is the basis of our policy. With the advanced and qualified workforce of permanent competitive advantage
believing that the most important capital is human with the belief that it will occur
Pek Civata's Human Resources Policy will carry us from today to tomorrow
With an entrepreneurial, innovative, dynamic team that constantly improves itself
is to work together.
OUR HR POLICY IN PROTECTION OF PERSONAL DATA
Pek Civata, as the Human Resources Department, protects the Personal Data in accordance with the law pursuant to the Law on the Protection of Personal Data No. 6698 and
We attach utmost importance to processing and we act with this care in all our planning and activities. Protection of Personal Data, which is the basis of privacy, and
it does not only evaluate its processing in accordance with the legislation, but to the basis of our approach
we put the value we give. With this awareness, as the Human Resources Department, we take all administrative and technical measures to protect and process Personal Data.
In order to ensure compliance with the policy, efforts are made to ensure the awareness of the employees, and necessary compliance processes are operated for new employees.
and necessary arrangements are made.
What are Examples of Your Personal Data?
Full Name, Home Address, Email Address, Citizenship Number (TCKN), License Serial Number, Identity Serial Number, Fingerprint, Date of Birth, Place of Birth, X-ray, MR etc records, Blood group,
Phone Number, Country, City, Zip Code or Town, Age, Gender, Criminal Record, Health records, Bank account number, CV, CV, Academic information, Marriage status,
Information about their children, Emergency information, Disability status, Military records etc.
What are the personal data processing purposes and legal reasons?
Our company, for both candidates and working staff;
Labor Law No. 4857,
SSGSK Law No. 5510,
Occupational Health and Safety Law No. 6331,
Law of Obligations No. 6098,
Pursuant to Personal Data Law No. 6698 and regulations,
During the inspections carried out by the Ministry of Labor and SGK Inspectors,
To contact in the database when necessary,
For Statistical Studies,
Also to present in court and expert investigations,
To be presented to the Local Law Enforcement and Organized Industry Directorate upon request
it has to process your personal data, store it and record it for deletion when necessary.
Personal data collection method;
Your personal data by our company; fill in the job application form, cvs you have shared, job applications made on our website, in our procedures by our HR department.
Filling out the defined forms, your on-the-job documents you gave in recruitment, the forms you filled in training, your AGI Forms, fingerprints for your daily PDKS records
and as a result of working forms and requested information, they are collected through filled HR Forms.
How is personal data stored and protected?
Your personal data will be kept confidential in accordance with the 12th article of KVKK in the database and systems in our company; legal obligations and specified in this document
Except for the arrangements, it will not be shared with third parties in any way. Our company, according to Article 12 of KVKK, the systems and databases containing your personal data.
software and physical security measures, such as access management, preventing unauthorized access to personal data, unlawful processing of personal data.
is obliged to take.
How long is the personal data retention time?
Your Personal Data will always be kept by us for 15 years if you leave, as long as you work, considering the times defined in the relevant laws.
What are your rights as per article 11 of KVKK?
In accordance with KVKK, by applying to our Company, your personal data;
a) Learning whether it is processed or not,
b) Requesting information if processed,
c) To learn the purpose of processing and whether it is used in accordance with its purpose,
ç) To know the third persons to whom they are transferred domestically / abroad,
d) Requesting correction if it is incomplete / incorrectly processed,
e) Requesting anonymization and deletion within the framework of the conditions stipulated in Article 7 of the KVKK,
f) To request notification of the transactions made in accordance with the subparagraphs (d) and (e) above, to the third parties to which they are transferred,
g) To object to the emergence of a result against you because it is analyzed exclusively by automatic systems,
ğ) You have the right to demand the compensation of the damage in case you suffer damage due to being illegal.
Where do I apply for the status of my personal data?
For situations related to your Personal Data defined in this policy;
By e-mail to [email protected] via KVKK HR Application Form (signed and scanned)
In writing, you must apply to the Human Resources Department with the KVKK HR Application Form.
How many days will my application be concluded for the status of my personal data?
Your request sent by your petition or e-mail will be answered within 30 days by the same communication.